By autumn 2024, USB Type-C will become the common charging port for all mobile phones, tablets, cameras and other portable devices in the European Union. The new law is designed to combat e-waste and adds convenience for consumers.
Back in September 2021, the European Commission took a first step in the direction of e-waste management by means of a common charging solution. USB-C will be the common charging port for many portable electronic devices, including mobile phones, tablets, e-readers, earphones, cameras, headsets, gaming consoles, speakers, health trackers, navigation devices and keyboards. This would significantly reduce the number of cables produced and sold. The EU has plans on extending this law from small and medium sized devices to bigger ones and to include this policy in the sale of laptops two years after its application.
Pulling the plug on e-waste and consumer frustration
The new law is part of a broader EU effort to make products more sustainable, to reduce electronic waste and make consumers' lives easier. EU citizens will only need to have one charger for all small devices and can choose whether to purchase a new device with or without a charger. This will reduce costs, as well as the number of discarded products. Moreover, consumers will be provided with clear information on the charging characteristics of new devices, making it easier for them to see whether their existing chargers are compatible. The new obligations will lead to more re-use of chargers and help consumers save up to 250 million euro a year on unnecessary charger purchases. Disposed of and unused chargers are estimated to represent about 11,000 tonnes of e-waste annually. Thus, the new law would significantly reduce the production of chargers, and therefore, also the carbon footprint associated with the manufacturing process.
In 2020, approximately 420 million mobile phones and other portable electronic devices were sold in the EU. Electronic products are often designed in such a way that their life span is short, forcing consumers to frequently replace their devices. Moreover, this business model of 'planned obsolescence' increases the extensive accumulation of electronic waste. In 2019 alone, the volume of e-waste generated worldwide was 59 million metric tons, up from 48.5 million tons in 2018, according to a UN report. This trend is expected to continue, with projections showing that by 2030, annual e-waste generation worldwide will have increased by approximately 30 percent.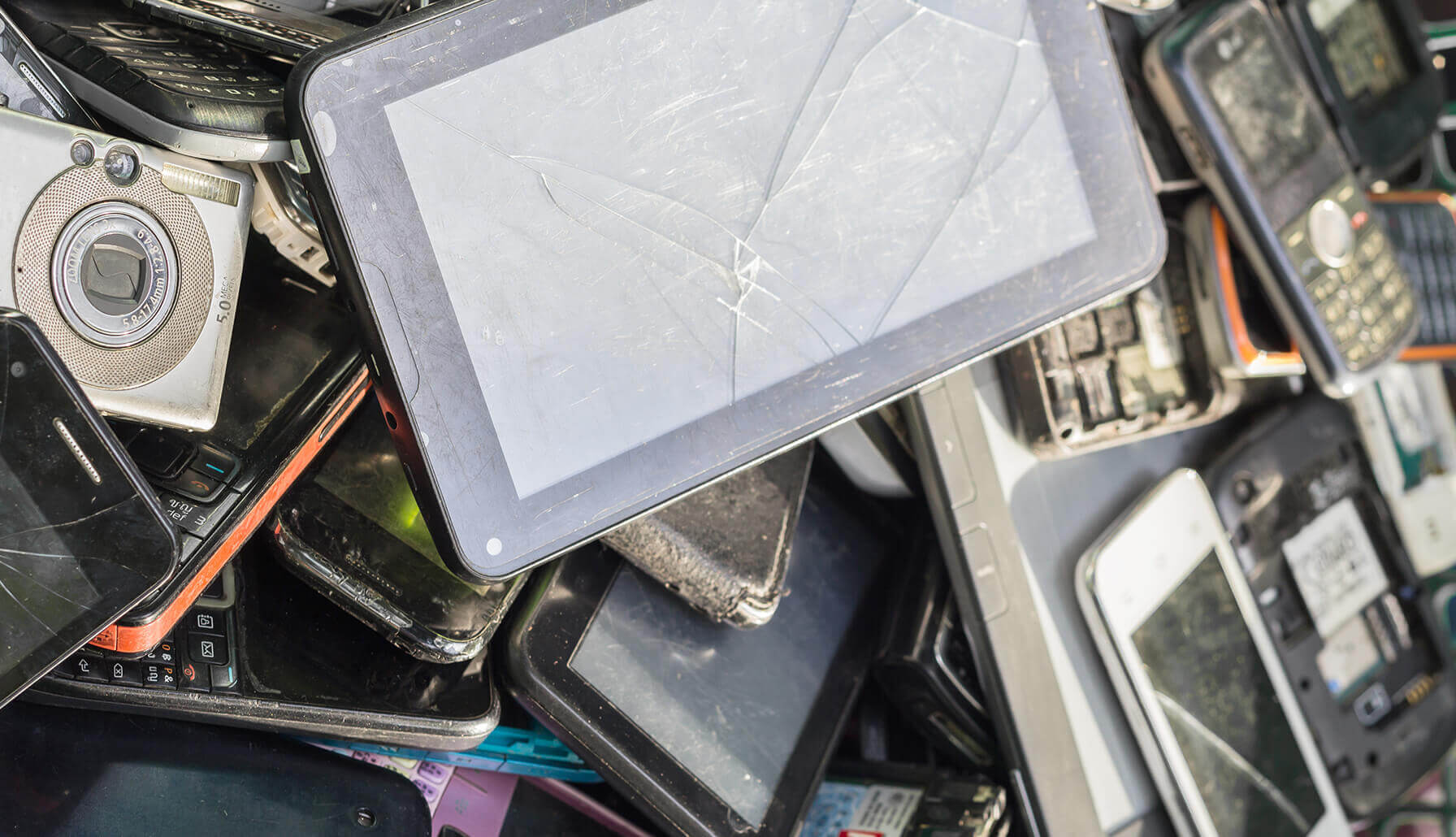 Annual e-waste generation worldwide increases every year
Pros and cons of a common charger
While the new law can be considered as an important step towards sustainability, some manufacturers argue that it will not solve the e-waste crisis. Several companies claim that the new policy will hinder innovation instead of encouraging it, arguing that USB-C will not be the best charging solution anymore. This due to technological advancements towards fast charging and other developments. According to research by Copenhagen Economics, a single connector-type mandate would harm consumers more than it would help them or the environment. "Even a well-intended policy runs a clear risk of ending up with a significant unintended impact due to the large consumer harm from stifling or delaying innovation in device and connector type design, which consumers have highly valued and continue to value looking forward", is stated in this policy evaluation study.
However, according to a report published in 2019 by Environmental Science & Technology responsible consumption, capable of lengthening useful life and slowing the growth of this refuse is key to curb e-waste. The report further states that this also means manufacturers will have to play their part and invest resources and money accordingly in finding optimal and more sustainable solutions. At the same time governments are responsible for developing better waste management and recycling systems along with designing better policies for manufacturers, distributors as well as consumers.