In April 2022, I was appointed as the new CEO of Flex IT. After more than 25 years of experience in the European IT sector and having worked at several companies in the IT industry, such as IBM, Lenovo and HP, this was a new exciting step in my career. The acquisition of MKCL – which I have led for two years – was a major milestone for Flex IT and gave a jump start to my new role in this ambitious organization. Over the past five years, Flex IT has experienced very strong growth and I am proud to be in a position in which I can contribute to bringing the company to the next level. I will build on the success that has been achieved in the past few years, which is the result of a strong and continued focus on sustainability and circular IT.
Establishing Flex IT as a leading player in circular IT
The topic of sustainability is gaining momentum and the idea of a circular economy becomes more relevant in people's mindsets. Consumers start to reflect on how they want to behave and, in turn, how they expect other companies to operate. In parallel to that, legislation efforts at EU level are being translated into local legislation. This requires both the public as well as the private sector to include circular IT options in their buying processes. Flex IT wants to lead the change towards a fully circular European market for IT hardware. We aim to achieve this by sharing our knowledge through our products and solutions, and by being fully transparent about our refurbishment processes and the circular IT business we have built. In my role as CEO, it is my ambition to establish Flex IT as a leading player in circular IT. I believe we are well-positioned to achieve this goal, which is reflected by our strong offer in five domains: New, Refurb, ITAD (IT Asset Disposition), Demo and Rent. Flex IT is the only player in the European market that offers all those disciplines as a one-stop-shop, based on a complete and integrated portfolio of IT hardware for different purposes. Those five domains are complementary to each other, and together they enable us to support vendors and channel partners with excellent sourcing of supplies. With those five domains Flex IT has access to numerous types of machines and devices, which enables us to differentiate and build the right, tailor-made solutions for customers. We offer a complete portfolio with standardized high-quality circular IT products for every target group.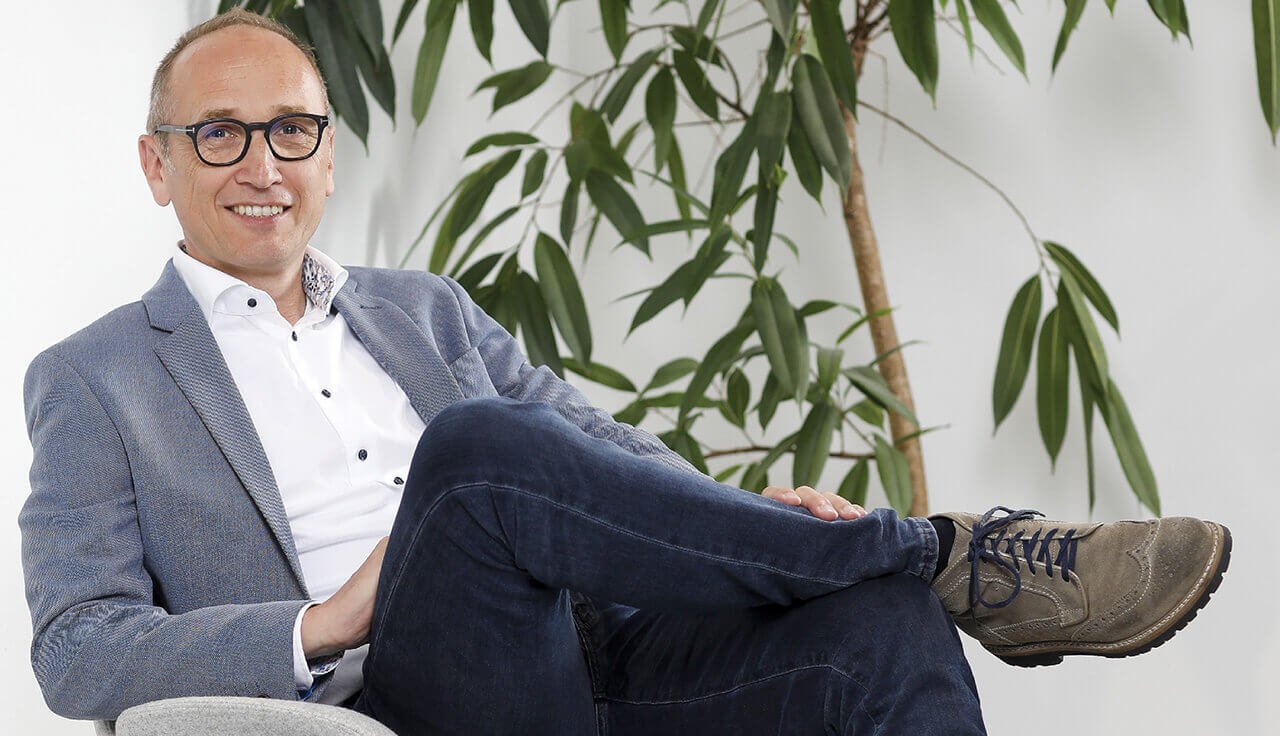 "Flex IT is the only player in the European market that offers all disciplines as a one-stop-shop"
Circular IT is a very promising market and has a lot of growth potential. The desire to reduce CO2 emissions, waste and the use of natural resources, is significantly growing across Europe. That makes me confident we are in the right type of business, even though we do need to address some major challenges as well. In the competitive, price-driven IT market, we have to persuade purchasers to make a change and say goodbye to the misconception that 'circular' is inferior to 'new'. Many purchasers wrongly believe that end-users will always demand the newest generation hardware with the best specifications, whereas in practice only a few functionalities are being used. Gradually, we see manufacturers wanting to develop circular IT solutions, based on a mix of 'new' and 'refurbished' as a circular solution for certain markets. Similarly, many resellers are looking at how best to include circular IT solutions into their portfolio for customers.
Our partnership with HP
One of the most exciting milestones I have experienced in the past three months is our partnership with HP and the launch of our circular IT line, 'HP Approved Selection by Flex IT'. It is a textbook example of how we can join forces in our journey toward a circular IT market. I am impressed by the transparency and open-mindedness of both HP and Flex IT. We are very straightforward in giving feedback to each other, but share a common goal and that is to offer high-quality circular products to our end customer and get the circular movement in motion. I believe this collaboration is an example of how the market can act to embark on this journey, because there is a strong demand for circular IT. Together with HP, Flex IT extends the lifespan of IT devices, by repairing and upgrading discarded products and literally making them as good as new.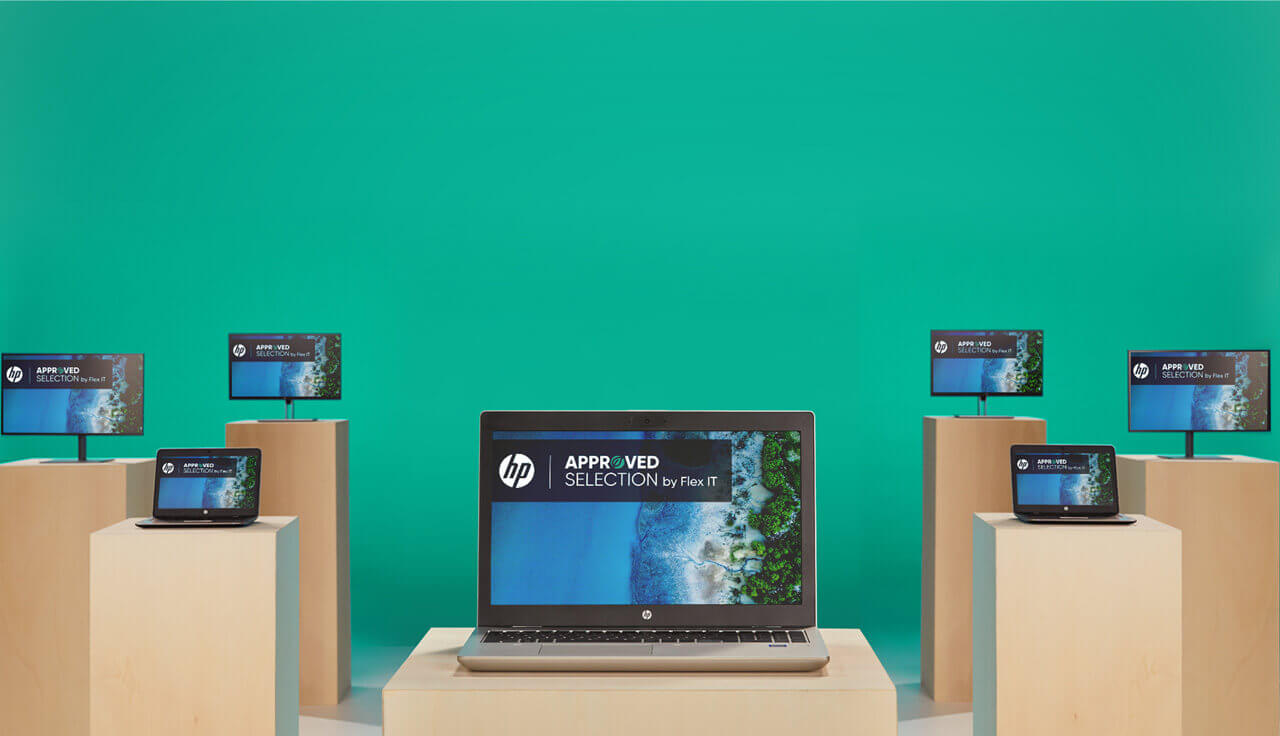 "HP Approved Selection by Flex IT" is a unique partnership between HP and Flex IT that launched in October 2021.
Research by the European Commission indicates that two out of three consumers in Europe want to use their IT devices longer, provided that they do not have to make concessions in terms of performance and computing power. This proves that end-users are ready for the transition towards circular IT. Flex IT wants to accelerate the optimization of circular IT in Europe. I am very confident that with our team of experts, Flex IT will contribute to this goal. During my years of leading teams at several IT companies, the most satisfying experience has been seeing people grow and, as a result, seeing our business grow. I look forward to embarking on this journey with all our employees and partners.
Andreas Mayer (54) has more than 25 years of experience in the European IT sector, having worked at IBM, Lenovo and HP, among others. Prior to joining MKCL as Managing Director, Andreas was a Senior Director EMEA at HP in Geneva and worked for more than 14 years in various leadership roles at Lenovo in Germany, France, Belgium and the Netherlands. In his last position, he served as Managing Director Benelux of Lenovo. Andreas was born in Germany, but has lived abroad for more than twenty years. For the past 15 years, he has lived in The Hague in the Netherlands.