Taking back hardware to then offer it as refurbished is not new. However, it has seen significant growth in recent years. "Refurbished has gained a strong position in the market." The intensive collaboration between Flex IT Distribution and HP is an example of this.
The way business users view refurbished hardware has changed over the past decades, says Aat van de Polder, Director of Business Development at Flex IT Distribution. "There are parties in the Netherlands that have been dealing with less common hardware for more than twenty years," he explains. Van de Polder himself has a background at Infotheek, a company that was a pioneer in this field.
Infotheek, which briefly went by the name 'Restart', had various activities, Van de Polder explains: "Firstly, the company would purchase hardware that was discontinued by the manufacturer. Companies with an installed base of certain PCs or laptops could then still obtain devices with the same specifications."
Furthermore, Infotheek would take products off the market and, after the refurbishment process and any necessary repairs, offer them back into the market. For example, to schools or other organizations with limited budgets.
"In fact, that's exactly what Flex IT Distribution is still doing today," explains Leon Brabander, CCO at Flex IT Distribution. "For example, we buy hardware from leasing companies that has been written off. We check this equipment, erase the data with the globally recognised data wipe certification 'Blancco', and put it back on the market via resellers."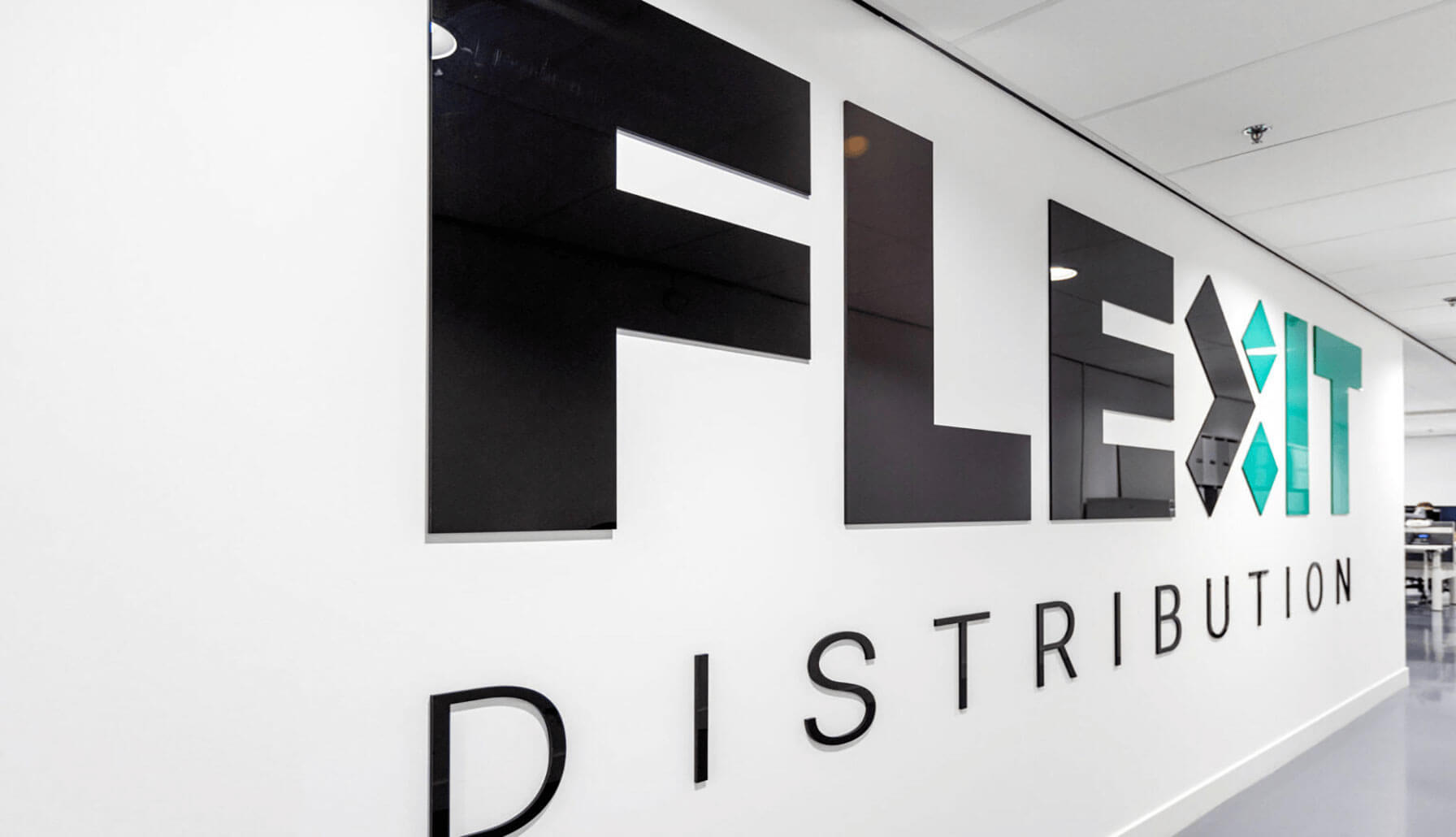 Flex IT's hardware that goes to the market is partly sold, but also partly rented out
100% Circular
While most distributors roll out products to the market via partners, Flex IT Distribution also retrieves hardware from the market. "This indeed indicates at its core that we are a 100% circular distributor," Van de Polder says enthusiastically. The hardware that goes to the market is partly sold, but also partly rented out. "Think of events, school exams, or the rollout of vaccination sites during the corona pandemic, but also the upcoming elections: wherever there is a sudden need for devices, we can play a role through our rental division."
Strong Position in the Market
The image of renew and refurbished products, to which Flex IT Distribution particularly addresses desktops, laptops, servers & storage, and mobility, has evolved over the years. Van de Polder says, "It's no longer an exotic activity. Refurbished has a position in the market that we only see growing." What's more, in France, tenders require a significant percentage of 'non-new' equipment.
"We pay a lot of attention to our reseller partners because they can really be successful with this hardware, both in selling and renting it out."
The intensive collaboration with HP within the Approved Selection Program is also an example of this, says Hjalmar van Veen, Head of Commercial Channel Benelux at HP. He was instrumental in initiating the partnership with Flex IT Distribution. "Since 2021, we have been jointly delivering a high-quality product that is given a second life in the market."
HP deliberately seeks collaboration with the channel. "We actually saw that this is interesting for partners in different ways. On one hand, of course, by selling this equipment to customers with a limited budget, or precisely to those customers who value a sustainable IT environment but still want equipment with a warranty." But on the other hand, it's also a great story for those customers who do buy (partly) new equipment and now know that the old assets will be taken back and can be used within the HP Approved Selection Program. "That appeals to them."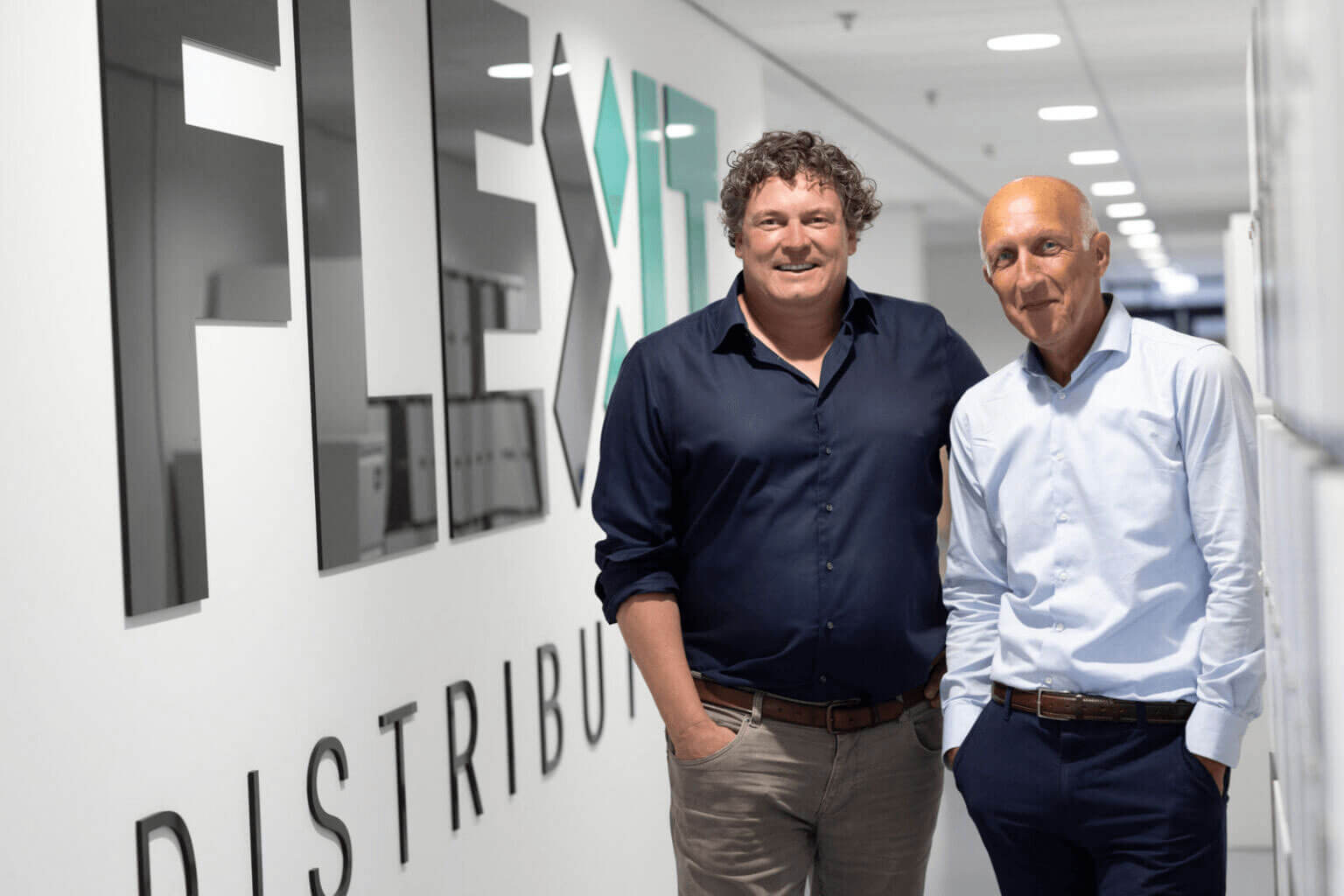 "HP Approved Selection was set up as a quality assurance mark, so that both customers and partners would have confidence in this proposition"
Started as a Pilot
Starting as a pilot in the Netherlands, the HP Approved Selection Program is quickly expanding across Europe. Van Veen reflects on the start of the collaboration with distributor Flex IT Distribution. "In 2018, we sat down to discuss whether a collaboration in the field of renew or refurbished products for the business market would be viable."
This partnership has grown into HP Approved Selection by Flex IT. For the near future, the Nordics are on the agenda and the rollout to Belgium and Luxembourg is a fact. It is expected that France will also be added to this list soon.
Van Veen says, "HP Approved Selection was set up as a quality assurance mark, so that both customers and partners would have confidence in this proposition." Brabander compares it to the Bovag guarantee on used cars. "Parties in the market know that the car meets certain requirements when you buy a used car from a dealer. A guarantee you don't have if you purchase a car through a marketplace like Marktplaats."
Van de Polder then responds to the distinction Van Veen makes between renew and refurbished products: "Renew products come from HP's channel return program, thus pulled back under warranty, where the broken part of a product is replaced. Refurbished products are sourced from the end-user where the product is taken in, thoroughly refurbished, and reintroduced into the market."
New Software Licenses
The foundation is (of course) a good product. Brabander explains, "We fulfill this in different ways. We partner not only with HP but certainly with Microsoft as well. The refurbished devices come with a new Windows software license. This is particularly important for organizations within the public sector that purchase this equipment."
Van Veen elaborates: "The hardware is upgraded to the current standards in terms of storage and memory. For instance, we've recently equipped all models with 16 GB of RAM instead of the previous 8 GB, and storage is now standard with at least a 256 GB-SSD."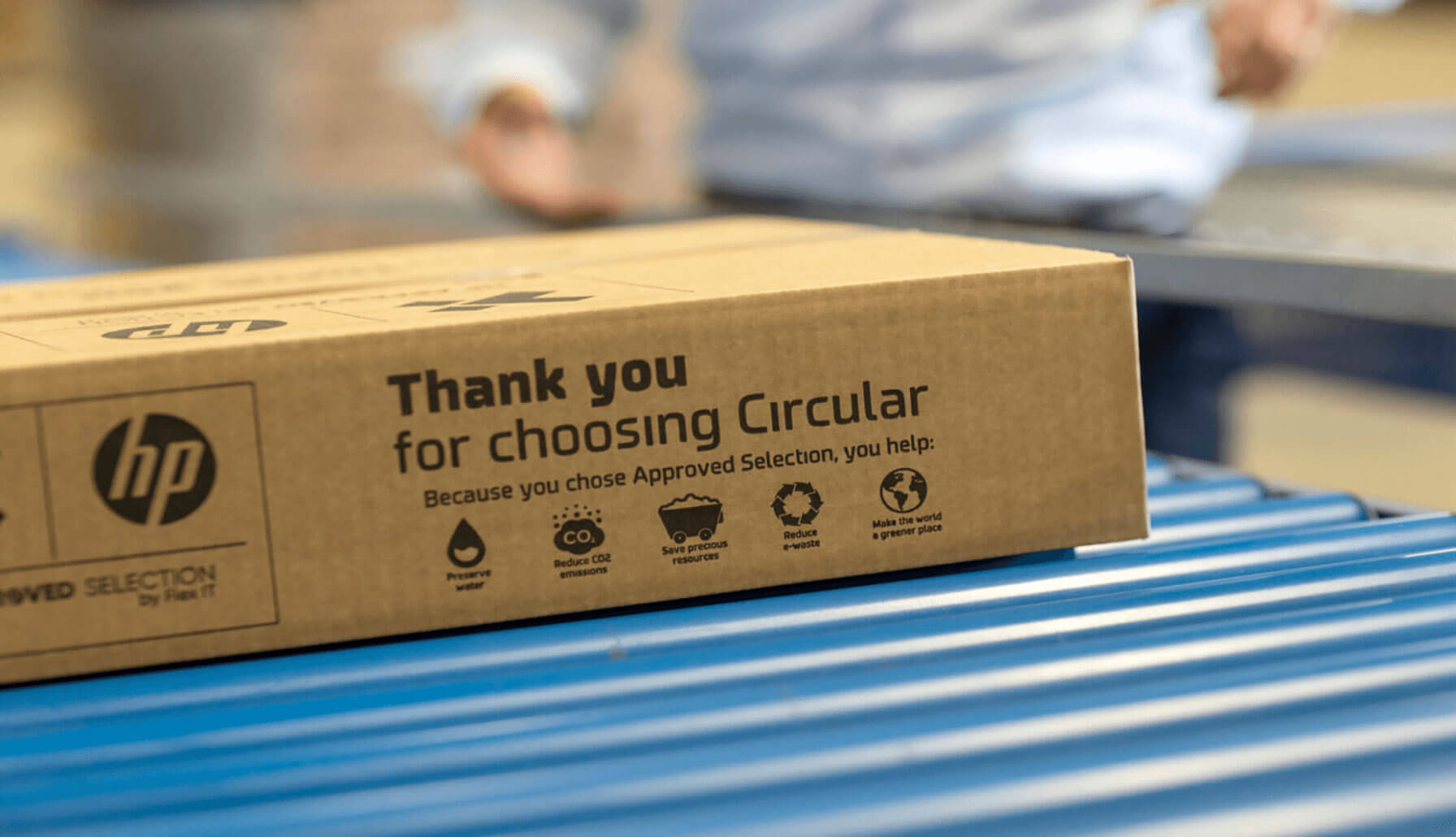 "Refurbished, and in particular HP Approved Selection, is becoming increasingly relevant in the entire lifecycle"
Appearance
Just as important is the appearance of the products. "Refurbished has different grades of quality. HP Approved Selection are products of the highest grade that surpasses the well-known 'A Grade' level. If we notice during the refurbishment process that the optical appearance is not up to par, we utilize wrapping. Through wrapping, the devices receive a 'new skin.' This skin can be applied in the original colours of the device or, if desired, in the corporate colours of the purchasing organisation."
One might wonder why HP opts for this circular program. Wouldn't the company prefer to sell brand new products? Van Veen clarifies: "Our main goal is to optimally meet the end customer's needs in terms of their workplace requirements. Therefore, we offer a wide range of options: from purchasing to leasing and 'as-a-service', both new and refurbished." Many customers, for example, opt for HP Approved Selection to extend the lifespan of their existing systems. If the configuration of these systems is no longer available, HP Approved Selection provides an addition that allows the end-user to remain standardized on the same platform and installed base. Van Veen concludes: "In this way, together with our partners, we can flexibly meet our customers' changing needs."
Why would customers still opt for brand new equipment? Van Veen explains: "Our discussion with customers often revolves around their workplace policy: what policy do they adhere to, and how can we shape this together? Although the first choice is often brand new hardware – based on technical specifications or design – refurbished, and in particular HP Approved Selection, is becoming increasingly relevant in the entire lifecycle. It's more of a valuable supplement than a total replacement."