It is time to say goodbye to the misconception that "new'' is superior to "circular''. We notice that "New" is still sold more than circular. Most consumers, in particular in Western Europe, still demand the fastest, nicest and thinnest devices. The same thing still goes for corporates, but is this really necessary? I believe it is time we embrace refurbished IT and recognise its enormous potential.
Most work can be done perfectly well with previous generation models and, to be honest, the "next best thing" is only crucial for a small group of "power users", such as software developers and designers or videographers with complex graphic tasks. "Circular" meets all requirements of end-users in terms of quality, whereas it also extends the lifecycle of IT devices. Unfortunately, the market has too many incentives to prefer "new" instead of "circular''. In the competitive, price-driven IT market it takes more to encourage purchasers to make this change towards circular IT. If we want to realize the Paris Climate Agreement goals, I believe it is time for a mind shift.
A mind shift from "new" to "circular"
There is a growing awareness that the market for refurbished IT has enormous potential and that it is financially very beneficial for organizations to use devices longer or to buy refurbished hardware. At the same time, consumers are increasingly open-minded when it comes to circularity and want to use their IT devices longer, provided that they do not have to make concessions in terms of performance and computing power. This shows that end-users are ready for the transition towards circular IT. Moreover, due to inflation and continuous price hikes, many consumers are becoming more price conscious as well. On top of that, consumers worldwide are becoming increasingly open to sustainable behaviour change.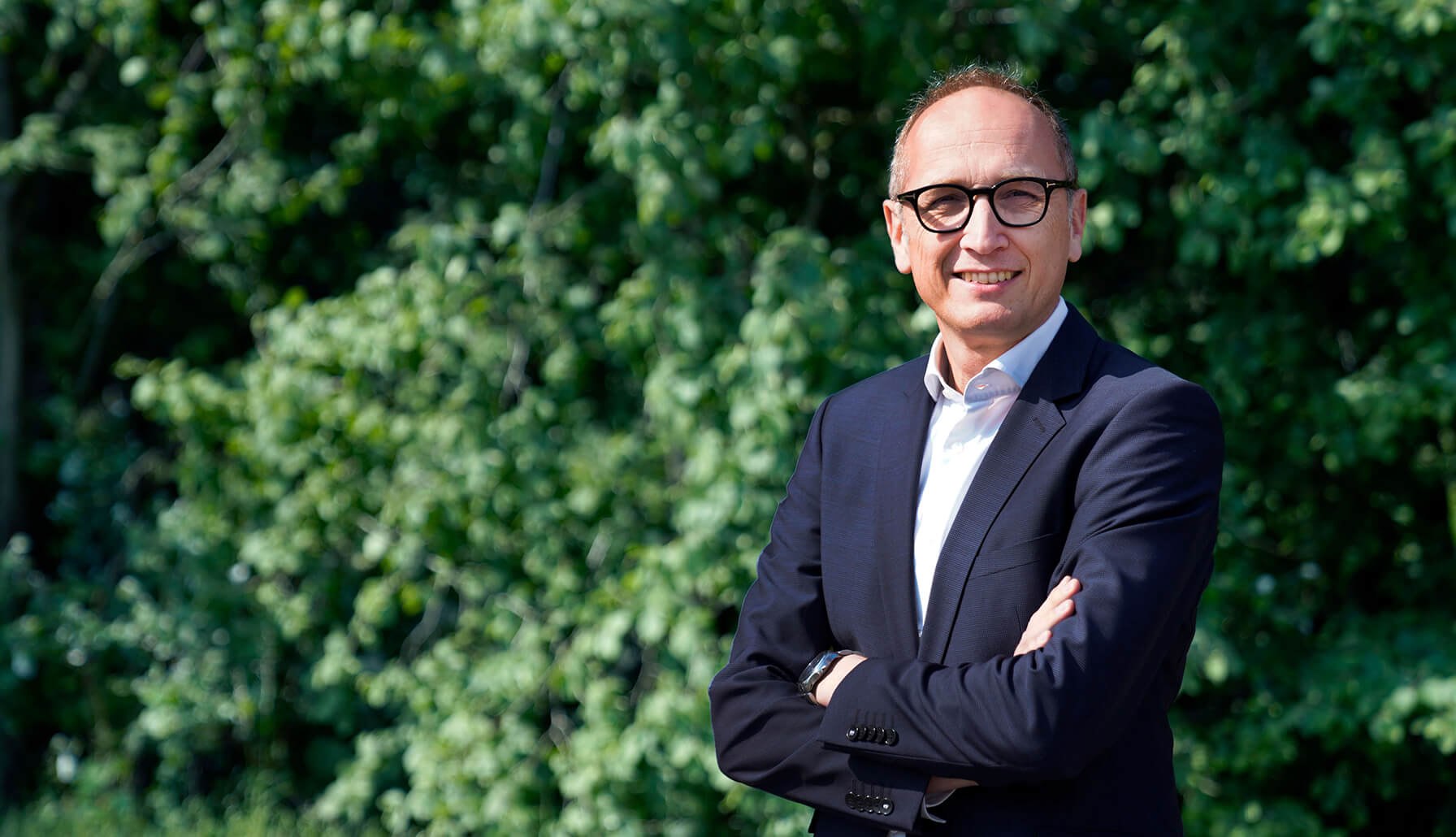 "I believe it is time we embrace refurbished IT and recognise its enormous potential"
Good for profit and planet
Refurbished IT offers great potential for profitable company growth. In an earlier blog, I already mentioned that a stronger focus on sustainability can go hand in hand with profitable growth. Globally, the circular economy offers a 4.5 trillion dollar opportunity to reclaim lost growth by reducing waste, driving innovation, and boosting employment opportunities. New research by Transparency Market Research confirms this and predicts enormous growth. According to this market report, the global refurbished computers and laptops market is projected to reach a value of over 4.9 billion dollars by 2027 and is expected to expand at a CAGR of 11% between 2019 and 2027. This significant growth can be attributed to the increase in e-waste dumping and the growing demand for affordable laptops and PCs. Moreover, Europe is expected to hold a leading share of the global refurbished computers and laptops market, followed by Asia Pacific.
Thus, in addition to the positive environmental impact – as a result of the protection of natural resources, a substantial reduction of e-waste and CO2 emissions – circular IT also offers promising business opportunities: in terms of profitable growth, innovation and employment. Research by Bosch Tech Compass 2023 shows companies that embrace refurbished IT also benefit by reinforcing their reputation, whereas 4 out of 5 consumers indicate that they expect companies will become more successful in the future if they make their products/services more sustainable. At the same time, only 2 in 5 consumers believe that companies in their region are really serious about sustainability. This means that there is still a lot of work to be done and the truth is, there is no time to waste.
Refurbished IT as the new business enabler towards circularity
As CEO of Flex IT, it is my mission to support organizations during this transition and help them to achieve their circular goals and accelerate the optimization of circular IT in Europe. Companies are required to comply with European legislation, establish circular and sustainable goals for 2030 and implement them in 2050. Actually, this means the whole business environment is involved in this transition and companies need to focus on smart solutions that pave the way to circularity. In this respect, refurbished IT can be considered as the new business enabler towards circularity.
Andreas Mayer (55) has more than 25 years of experience in the European IT sector, having worked at IBM, Lenovo and HP, among others. Prior to joining MKCL as Managing Director, Andreas was a Senior Director EMEA at HP in Geneva and worked for more than 14 years in various leadership roles at Lenovo in Germany, France, Belgium and the Netherlands. In his last position, he served as Managing Director Benelux of Lenovo. Andreas was born in Germany but has lived abroad for more than twenty years. In the last few years, he has lived in The Hague in the Netherlands.